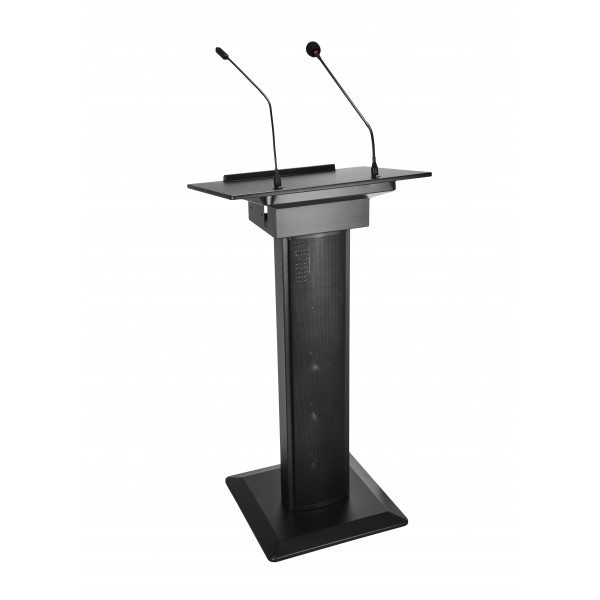 *
All prices are including applicable GST.
*
Images displayed are for representation purpose only. The actual product may differ.
*
The prices listed here are for Online purchase only. Prices in store may vary.
Liberty T-6236B Lectern / Podium
2085LBPODIUM
Brand:
Liberty
Product Enquiry

Click Here
---
Availability :

In Stock

Delivery :

7 Working days
The Podium, lectern, portable pa system, wireless pa system, portable amplifier is suitable for meeting room, conference room, hotel, school.
The lectern with audio system can provide an integrated sound system for meeting room
The podium, lectern are built-in 60W amplifier, speaker, 2 gooseneck mic and 2 wireless microphones.
The PA lectern can work with PA system and conference system.
Built-in rated output 60W amplifier
Built-in three 4" woofer and one 2" Tweeter
A flexible gooseneck microphone and Lamp
Two MIC, one Line and four AUX inputs and record input and output
Bass, treble and volume controller